"I've noticed we will be hitting the Earth's Atmosphere in 12 Minutes and you do not appear to be in any distress yet. That seems abnormal. Here, let me help you with that."
My Medical Robot just wants to be useful, and gets VPs for doing so. In fact, I get bonus points if no one is unconscious at the end of the game. Of course, I get VPs every time I revive someone. So of COURSE it makes sense for me to knock someone out to revive someone before time runs out right? Right.
My Activation Disc moves back to Me (which is short for Medical. And Long for Me.). And I get two actions, one to move to the Airlock which has no cameras and BONK.
Fun!
And now the Cyborg…makes the Troubleshooter build another Firebomb? Oookay.
And the Stowaway finall makes her first appearance by popping into existence in….the Aft Airlock. After witnessing the Medical Robot go crazy, she realizes time is of the essence and quickly dashes into the Security Station so that she can copy data.
Hmmm, now that I'm looking at this, since Console Actions are a free action for her, she would have done this on the first turn, I think to turn off the Jammers. Drat. *sigh* Ah well, was still a dramatic reveal.
"11 Minutes Until Atmospheric Disintigration"
I'm in a bit of a pickle now. I could use my Kompromat that I have on myself to overcome my exhaustion to move to the Stowaway and bonk her on the head, but she's not my biggest threat right now. I'm currently worried the most about the Cyborg. Currently he's got 4 points for the fire existing on the station + 1 for it being one section. If the Troubleshooter throws this bomb, that'll be another point.
I currently can't get anyone to the Troubleshooter to do anything about it, and while I can Activate the Troubleshooter myself, all I could do is make her drop it and move away, which hardly seems like a good use of my turn as the Cyborg will most likely simply move her back, thereby sucking up our time while the Stowaway continues gaining on us.
So what to do?
Answer? I don't know! I can a) Revive the Station Chief to gain myself a point and deny the Cyborg a point b)Bonk the Stowaway and deny her next steps toward points c)Delay the Cyborgs goal to fiery frenzy.
I shall go with option a. Reasons include: Why not? Also, gaining points is good for Medical because they can't be taken away unlike the Cyborg whose fires could be put out or Officers who could be revived. Also, there's a lot of game left to be played, and I think I need to see more of what's developing, so let me just get some points here.
So I activate my Exhausted Medical again and do a Revive action on the Station Chief. Easy.
And so I roll 4+ again for the Cyborg, so the Troubleshooter (who is obviously a VERY disgruntled employee of this space station), throws another firebomb into the Forward Exhaust, the only other adjacent room of the Chem Lab. Of course, that means they can't get out of the Chem Lab. Not sure the logic there, but *shrug*.
The Stowaway merely creates some Data. She now has dirt on the station. Big woop. Except that's 4VP. And another 4VP if she escapes with that Data and no one else has data. Huh. I'll have to do something about that.
Something like BONKING.
"10 Minutes Until I am Out of a Job"
Okay, we're 1/3rd of the way there. I still have some work to do. I'm only at 3VPs, while the bots are seemingly getting there much faster. However, I still have some options. I also can get the Engineer in front of the Cyborg, because I get 2 points for my Grudge bonus, if you remember, and that will offset that 2VPs I score if there are no humans down at Stationfall, and I have a feeling that may be a tall order.
So what I'll do, is bring my Inspector up to the top of the Station with me. So far he has no bot cubes on him, and he's got the ability to Manufacture data and pick up Kompromat from adjacent sites, as well as the ability to Rob as if he had a Gun. Therefor, having him near the Stowaway is a good thing, as he could steal the Data off of the Stowaway's phone when I bonk her.
He can only be adjacent to her, but I think it's a good threat to have him there.
Huh, I didn't roll a 4+, and for the first time, the Daredevil activates. She moves down to Hydroponics and picks up a Bludgeon. Because the Cyborg wants everyone to have weapons, but the bot doesn't realize just how far she is from everyone. Then again, she's pretty close to an airlock, so could jump out to space and back in the other side, so I guess that's something. Huh. Wonder if that'll come into play.
So the Stowaway at this point is trying to get off of the ship. But Abandon Ship hasn't been announced yet, so that's step 1. It's taken me about 5 minutes to figure out what the bot would choose, because I've got to figure out how close the people she controls are to Ejecting Antimatter, then how close the Officers are to getting to the Bridge, how able they are to damaging control stations and all that. It's a bit much. I THINK the bot will have the Station Chief hop out of the Airlock and hop back in near the front of the station so that she is one room away from the Bridge and able to call for Abandon Ship in 2 actions. Everything else seemed slightly less priority for various reasons.
So I revived the Station Chief and she jumped out the Airlock. Anything to avoid insurance bills. Typical.
Anyway, it's a bit like figuring out what the bot would do in a COIN flowchart for those who have played those GMT Series games. For the most part, it's pretty easy, but sometimes it can take a while. Usually I don't find it too difficult and I go with my gut and not worry about it, but this one seemed to take a bit longer than I liked. Ah well. It did make for a good story, though. Who would want to stay in the same room with a robot that just knocked you out, anyway?
"9 Minutes Until Friction Becomes a Thing"
So I suppose knocking out the Stowaway becomes a good idea? I'll also be in the Security Station, so I can put out the fires the Cyborg started, which will be a good thing. I think that's for the best.
Oh no!
She's wearing a helmet! That makes her immune to bludgeoning attacks! I can not Bonk the Stowaway!
Ok, plan B. I shall go to the Security station anyway, and put out the fire in the Bio Lab. Perhaps I can fix it later, which will make the Stowaway try to get someone to create data there, which will make her want to stay on the ship longer. Not sure I can actually pull that off, but it's a long range goal. Not sure long range is something to think about with 9 turns left, but there you go.
So I Step into the Security Station, then change the Fire Hazard token into a Gas Hazard token.
The Cyborg Activates himself, and Self-Repairs. I don't get credit for that one, dang. But he uses his section action to build a Fire Bomb. Because of course he does.
Again, have a bit of trouble figuring out the Stowaway bot's move, but it looks like since the Station Chief is Activated and can't start Abandon Ship this turn, she chooses an Unactivated person first, so it looks like she's choosing the AstroChimp to go into the chamber with the Antimatter. Though now that I'm looking at it, AstroChimp can get there in 2 turns because they have the Tunnel Rat ability, so really it should have done that last turn, rather than the Chief going. Dang. Oh well. The Chimp is in the Antimatter Containment chamber. What could possibly go wrong?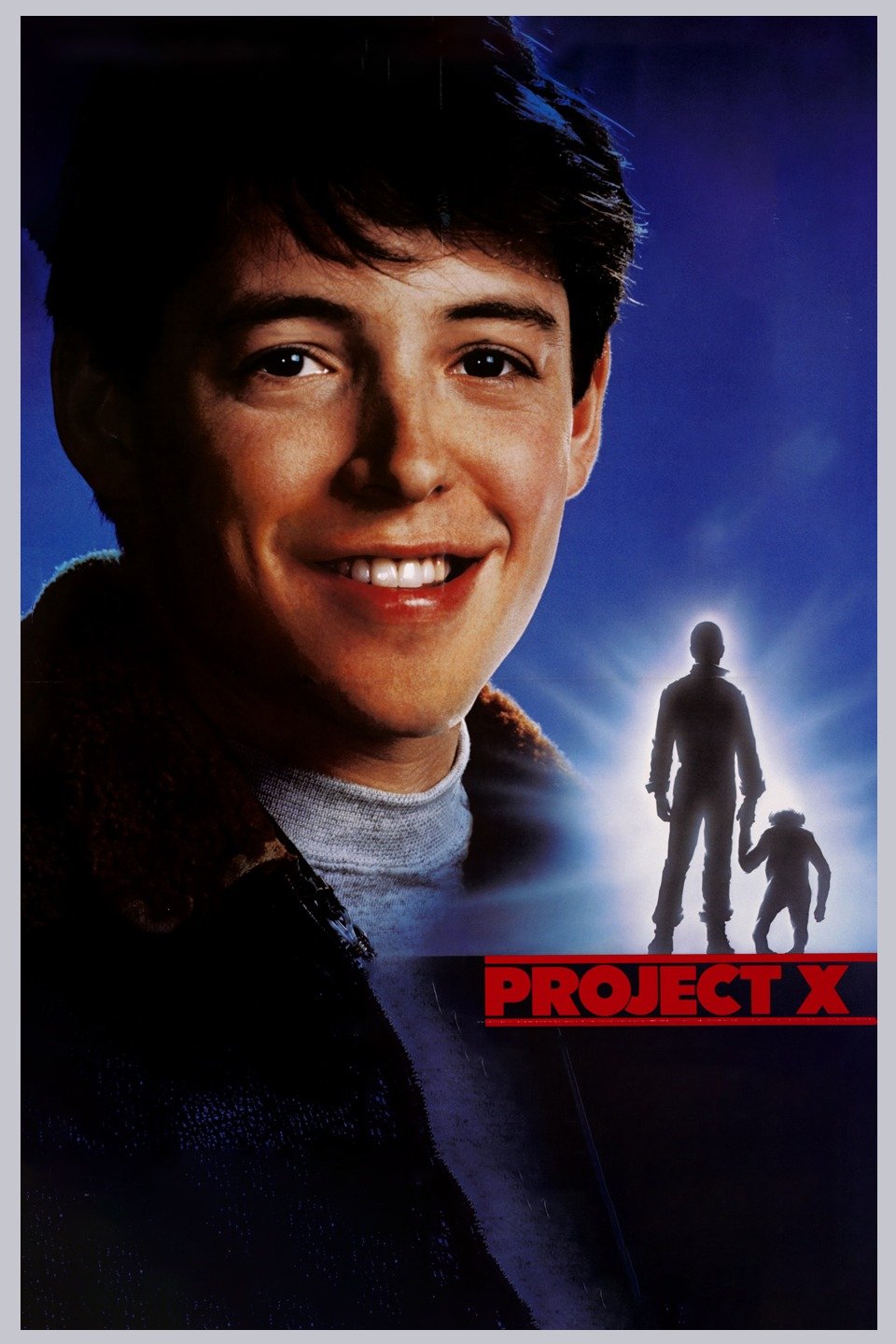 Of course, there's something else called Project X in this game….coincidence?
"8 Minutes until This Guy Will Stop Rambling."
So let's take a quick look at the big picture:
Me:
3VP from my Revive track and 2 for not having anyone down at the moment.
Cyborg:
3 For a section on Fire. 1 For one section on fire.
Stowaway:
Nothing unless she transmits or escapes with data.
So far, I'm in the lead by a single point. It looks like Abandon Ship will be triggered in the next turn or two and the Stowaway will probably be able to get out, unfortunately if she's able to do that, that will get her 8 points (!). So I either need to give someone else data and have them escape (can't make her story an exclusive), and lower her score to 4, OR I need to boost my score past 8.
I don't see me getting my score up to 8, so I need to get a way to mess with the Stowaway, and I already set up a good way of messing with her earlier, so I'm going down that route. So the Inspector I had emailed before all this started continues his mission, and enters the already crowded Security Station.
I use his heightened sense of authority to steal the phone off of the Stowaway, citing NDAs and other legal mumbo-jumbo. Now she doesn't have Data to Transmit or Escape with. Mind you, she can always just create more, but now more than one character has it, so if that story gets out, that's 4 less VP for her.
But now the Cyborg…
For Pete's sake!
(Pete was the dude who built the station)
I rolled 4+ AGAIN, so the Cyborg simply throws his fire bomb back into the Bio Lab. Because some people just want to watch the world burn.
Strangely by the letter of the Stowaway bot's algorithm here, even though she could just manufacture data from her spot, the line before that would have her place a cube on the Inspector and have him copy the data he has to her (since the Jammers were disabled, he can do that). So that's what happens.
I'm guessing she was prepared for this eventuality and have a Pineapple(tm) on her person and it grabs all of his data off of his person since he's close by. She's a crafty sort. A near-future Shannon Morse.
"7 Minutes Do you Know Where your Children Are?
That's a dated reference now, I know.
There's a lot of push and pull going on now, with me doing something and the bots quickly undoing it. From what I've played multi-player (the whole 2 times I've played 2 player games), this is not usual. Of course, were I paying a bit more attention and not committing to a move and then seeing what the bots will do, rather than seeing what the bots will do before making a choice, things would be going differently.
However, I think it's going okay, as Medical doesn't care if it makes it off the Station, so if I delay the other two just enough to best them in points, this should work. This strategy would NOT work against many of the other characters, which is what makes this game INFINITELY replayable. There is absolutely no two games that would play the same. With minimum 12 characters on the Station, and each of them having 2 "powers" and differing goals, imagine if I were playing against, say, 4 bots? While figuring out what they were doing may be difficult, I bet it would get easier the more I played (and some are probably easier than others), but winning? That'd be a tactical nightmare. In a good way. In a good way? It'd be chaos, in a good way.
Anyway, back to the chaos.
So the Inspector has 2 Activation tokens on him, so he'll be Exhausted and only get 1 action, so I don't want to choose him, 'cause I want to get him to an escape pod and deny the Stowaway her scoop (though I briefly thought about Bonking and Reviving him). But I noticed the Troubleshooter wasn't activated, and she has the Tunnel Rat ability, and look where she is…
That's right, she can tunnel to the Central Hub and be 1 Step away from Array Control, where the Engineer is. If you recall, I have a Grudge against the Engineer (you see, he didn't program me to be Helpful enough…I wanted to be Big Hero 6), so if he is Down at Stationfall, that's 2 points for me.
Of course, if no one is down at Stationfall, it's 2 points for me. So win/win for me, really.
But wait, the Engineer is an Officer, which would mean the Cyborg would get 3 points for that, too!?! Oh dear! That is not worth it at all!
So I have two options I'm looking at: Either use the Counselor that I've influenced really early in the game as a stand by for such an occasion to Step into the Data Center and get me a Kompromat that might be useful, or have the Troubleshooter head up the map toward the escape pods, so that she can help the Inspector out when the time comes.
I'm going to go with plan B as those 4 points will probably be the thing I most need to prevent (It's here, folks, that we can predict the Cyborg will win).
So I Activate the Troubleshooter and do 2 Step Actions to move her to the Aft Hub.
The Cyborg rolls under 4 for the 2nd time all game. And he has the Exile walk up to the Machine Shop (which is menacingly right next to the Aft Hub) and pick up the Bludgeon there. I believe there will be some misbehaving going on.
And what does the Stowaway do? Well, the camera isn't on her right now, it's on a curious little monkey
Our hero. Who just ejected a big chunk of antimatter into space.
In 4 minutes, that will explode, damaging everything in Outer Space, and all sections with "Outer Space Arrows." Essentially that'll make all airlocks worthless, as well as ruin the Section Launch ability to get pods launched into space. What's weird, but maybe exists for game purposes, is that it doesn't damage any of the pods themselves. So if you do a timed launch AFTER the antimatter goes off, you'll be fine.
"Fine."
"6 Minutes Until Everything is Fine."
The Blue timer shows that at the end of Blue's turn (The Stowaway), the Antimatter will explode. Leaves a ton of time for escape, right?
So with my little time left, I'm going to Activate the Inspector again, and utilize his Rob ability one more time. This time he is going to grab the Stowaway's helmet and then Step to the Rec Room, getting him closer to the Aft Airlocks and out of the Station.
Maybe I'll be able to bonk her later?
The Cyborg rolls under 4, so he Activates the Troubleshooter, and has her enter the Therapy Garden with the Counselor and…*gasp*…Bonk without my permission!
That's a downed Officer for the Cyborg, which will net him 3VP, and take away 2 of mine! Uh oh.
The Stowaway then makes her way to the Aft Hub, close to the Array Control to Transmit her Data and/or get to the Pods and escape.
"5 Minutes. Care to Boil an Egg?"
How long can you wait?